Seminars, cocktail parties, prestigious dinners… the royal estate of Dreux regularly opens its doors to the organization of private events.
For all your requests, do not hesitate to contact our sales department, many things are possible to set up, so let's talk about it! Email : contact@domaine-royal-dreux.com and 02 37 46 07 06.
FOR YOUR COCKTAILS AND AFTERWORKS
The park
What a pleasure it is to have an aperitif in the estate's garden! For your cocktails, we offer a space ideally located in the heart of the park and which can accommodate a barnum-type structure of up to 250 m². It can be privatized in fine weather, day and evening. You can choose to call on one of our partner caterers, or your own service provider.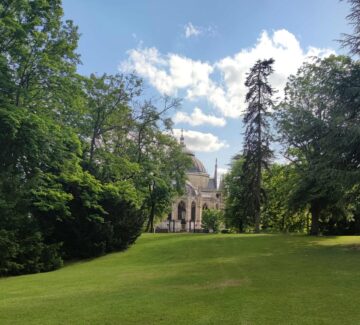 FOR YOUR PRESTIGIOUS DINNERS AND EVENINGS
Henri VI's chamber, count of Paris
From the beginning of April to the end of October, we offer this room decorated with parquet floors and paneling, located in one of the estate's outbuildings. The advantageous dimensions of this vaulted room (136 m²) reinforce the prestige of the receptions given there.
Capacity
Meals : 80 people
Conference : 120 people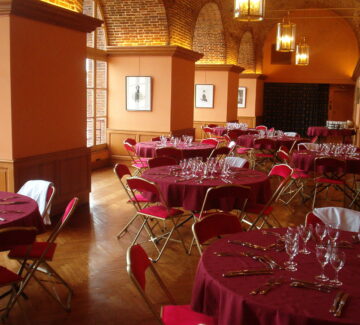 This 19th century building is made up of turrets and opens onto a magnificent panorama over the town of Dreux. It is available for rent from the beginning of April to the end of October. The space has three lounges of 21, 28 and 35 m² respectively.
Capacity
Meals : 16 to 35 people
Conference : 30 people.